Pet Costume Contest!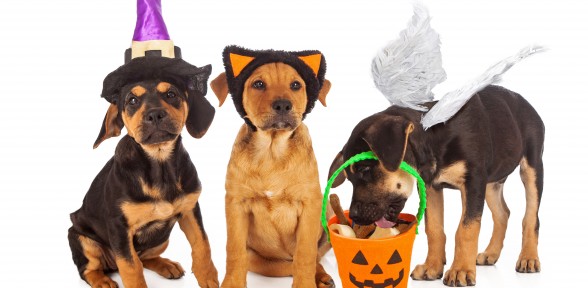 Get those pet costumes ready! On Saturday, October 26th, the Central Brevard Humane Society and In-Home Pet Sitters would like to invite you to participate in the 11th Annual Paws in the Park, a pet-friendly event that will be held at the Wickham Park Main Pavilion, located next to Eastern Florida State College's Melbourne Campus (formerly Brevard Community College), from 9 a.m. until 1 p.m.
In addition to a pet walk-a-thon, the event will include a Halloween "Spooktacular" Costume contest along with the Companion/Pet Look-a-like and Best Pet Trick contests, live entertainment, a pet psychic, great food, a vendor village, rescue groups and "ask a vet tech" booth. Admission and parking are "FREE". All animals must be on a leash and have proof of current shots along with a county tag.
So gather your pets, gather some crafts supplies, and set to work making an awesome pet costume. We can't wait to see what you design! And don't forget to book us to watch your pets while you're out trick-or-treating with friends and neighbors. In-Home Pet Sitters pet care providers keep busy holidays calm and relaxing for your pet family!