Tips For Keeping Your Cat Happy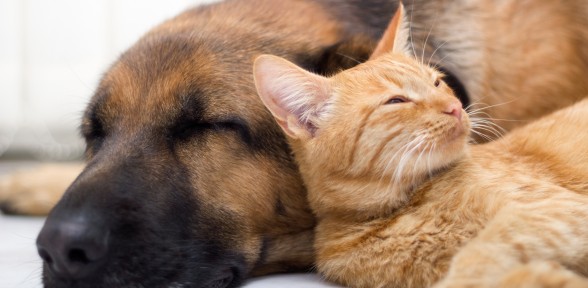 It can be a tough moment when duty calls and you have to leave your cat, as you venture out into the outside world. This can be a source of separation anxiety for many cat owners. We have put together some tips to keep your cat happy. Hopefully you will have less anxiety when parting ways with your beloved cat.
INVEST IN A FRIEND FOR YOUR CAT
Cats of all ages often adjust to a new feline friend. Often times a cat will appreciate a new buddy to explore and play with. Give your cat a little bit of time to make the adjustment. If your cat will not adjust well to a second cat, you have the opportunity to offer fun for your cat. Keep in mind that younger cats often adjust to a second cat, as opposed to an older one. A happy cat makes for a pleasant household.
MAKE YOUR CATS SPACE A FUN SPACE
A nice cat condo, some fun toys and a window to sit in will help maintain your cats happiness. Does your cat love to bird watch? Place a bird feeder near a window that offers a view for your cat. Your cat can spend several hours viewing a bird or two when you offer them the opportunity.
A COZY BED
Cats love to lie in a cozy bed after a few hours of playing. Often times a closed in space offers comfort and a sense of well being for your cat. Make note: Heated beds are becoming very popular and easy to obtain. A happy cat is easy to love, especially when it's all warm and cuddly.
PETCUBE
As technology advances there are new ways to stay connected with your pets. Cats will appreciate what Petcube has to offer.
Petcube
is a new and popular gadget which allows you to watch your cats, and even play with them from the convenience of your cell phone, with its built in laser pointer.
If your cat thrives on personal attention, give In Home Pet Sitters a call at 1-321- 794-4477. Your cat will receive all the TLC they will need to get them through a day or a week here and there.