In-Home Pet Sitters Loves All Animals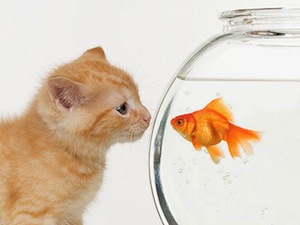 In-Home Pet Sitters loves all animals, so if you are heading out of town and need someone to check on your cat or other small animals then our expert staff can help you out! Often times cats and other small animals don't need the constant care and attention that dogs do, but they do need to be checked on every now and then when you go out of town for a bit.
Most pet lovers worry about their furry friends when they have to leave them for a little while, but when you trust our expert staff with your animals you won't have to worry about them at all! All of our pet sitters are thoroughly background checked, bonded, and insured through In-Home Pet Sitters. We will not put anyone in a home that hasn't passed our test. The safety of the pets and homes are the most important part of our business.
Our pet sitters love all animals and look after your pets as if they are our own, so there's no need to wonder if they are receiving the same level of care you give them. When you are looking for pet sitting services in Brevard County, Florida then give our staff a call today to see how we can help you out!