While You're Away, Your Dog Can Stay!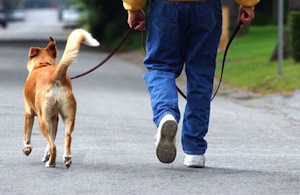 Summer vacation is only a few months away and you might already be wondering who is going to pet sit in Brevard, Florida for you. If you are looking for your dog to be looked after, then they are more than welcome to come and stay with us at one of our caretakers home. Or if you would rather your dog stay in an environment that they are comfortable in, then we can come to your house and make sure your dog is being take care of.
Often times, finding a friend to watch your dog for a few days can be a hassle especially if they have animals of their own and get overwhelmed easily. You also don't want to not go on vacation just because you have a pet and boarding them seems unfair. At most kennels, your dogs are put in crates for long periods of time and they are unable to get the exercise that they are used to.
This option is extremely cost efficient when you don't want to board your dog while you are on vacation. If your dog only needs to be taken out a few times a day, then give In-Home Pet Sitters a call so we can help you out without you having to put your dog in a stuffy kennel for the duration of your vacation.