Fun Facts You Might Not Know About Your Cat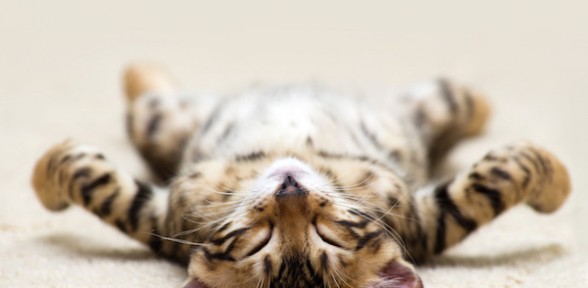 At In Home Pet Sitters we love sitting for pets of all shapes and sizes. Some of our favorite clients have four legs and nine lives. In honor of our feline customers, we'd like to share a few interesting facts about cats you might not know already:
Much like humans, kittens are born with blue eyes that darken as they get older.
More people in the United States own cats than they do dogs (73 million cats vs. 63 million dogs).
Today cats are living twice a long as they did only 50 years ago.
Cats greet other cats by rubbing noses.
The Association for Pet Obesity Prevention (APOP) reports that about 50 million household cats are currently overweight.
Cats' brains are more similar to the brain of a human vs. a dog's brain.
As your resource for cat boarding in Melbourne, we truly enjoy getting to know your feline friends! Contact our pet sitting professionals today about caring for your pet during your next out of town trip.