Christmas Tree Safety And Your Cat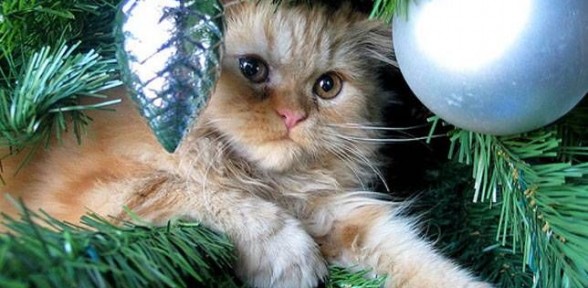 It is the season of joy with a Christmas tree and your cat. Who knew that life with a cat could be so full of adventure, right? Here are some Christmas tree safety tips to help you and your cat survive the Christmas season.
ARTIFICIAL VS REAL
While a real tree may be something you desire, keep in mind that the needles are sharper than an artificial Christmas tree. If your cat likes to chew, Christmas trees are not their best friend. While chewing a real tree, the needles can easily puncture them and it's fair to say that the needles on an artificial tree may take toxicity to a new level. A little tin foil around the trunk, may help. Most cats will not claw into tin foil. The ultimate decision is yours, but know that either type of tree brings on potential risk.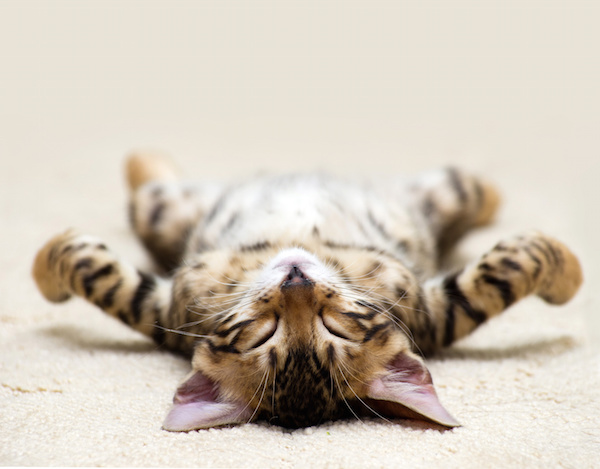 ORNAMENT SAFETY
We all love a Christmas tree with fun ornaments. The best advice we can give is to decorate your tree when your cat is not around. It's too tempting to tease them with ornaments and show them they are fun. Fact of the matter is, Christmas tree ornaments are for decoration and not play. Another tip: Never use cat nip in or near any Christmas tree ornament. This invites your cat to play where an accident would easily occur. Leave the bottom 2′ ornament free, if possible to take away some of the temptation to play with your Christmas tree ornaments.
TREE  LIGHTS
Always unplug your Christmas tree lights when you are not in the room. It's a good idea to make sure your tree lights are plugged in close to the wall. This will eliminate your cat's desire to play with a long electrical cord.
As with any home decor, be sure you understand your cat's risks and abilities before you set up your Christmas tree. Use some common sense and if all else fails, set up your Christmas tree in a room that your cat is not allowed in.