Tips For Keeping Your Cat Healthy During Healthy Cat Month
September is Healthy Cat Month and we have put together some ideas for you, on how you can keep your cat healthy.
BE PRESENT
Let's face it, humans don't like to be alone and neither do cats. Take the time to make time to be with your cat. This means you will be present and pay attention to what your cats needs are. Often times, it's a snuggle that your cat needs and if you can be the lap for your cat to snuggle on, your cat is a healthier and happier cat.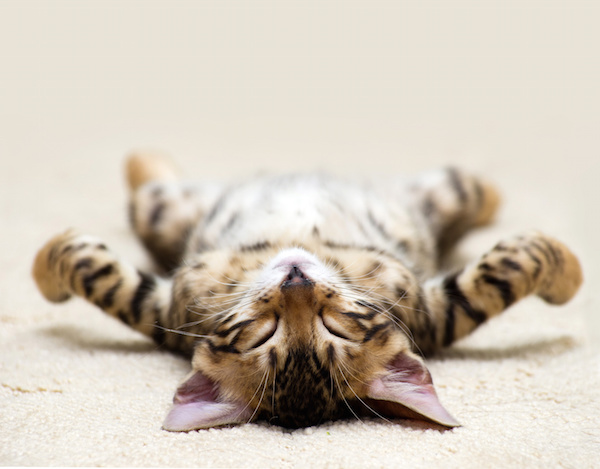 FEED YOUR CAT
Feeding your cat should be at the top of one's list. It is often times not. So, keep in mind that no one likes to eat right next to the toilet, so do not place the food tray near the litter box. Do not place the bowl alongside the food, otherwise your cat will drink less. Clean the litter box at regular intervals and place it in a quiet spot. Your cat will find it's litter box without it being next to their dining area.
IDENTIFY YOUR CAT
A healthy cat is a loved cat. Make the time to microchip your cat. Should a disaster occur or if your cat would wander away, you will have things covered. Reuniting the two of you will be much simpler when your cat is properly identified.
SCHEDULE A VET APPOINTMENT
When is the last time you scheduled an appointment with your vet for your cat? If it has been a while, make this a priority. Often times, little things can easily be taken care of, if they are diagnosed early on.
We want your cat to have a long and healthy life.  Sometimes life gets in the way and your pet will need some extra tlc.  If you find you are not setting enough time away for your pet, give us a call at 321-794-4477 and we can help!