Keep Your Pets Safe this Fourth of July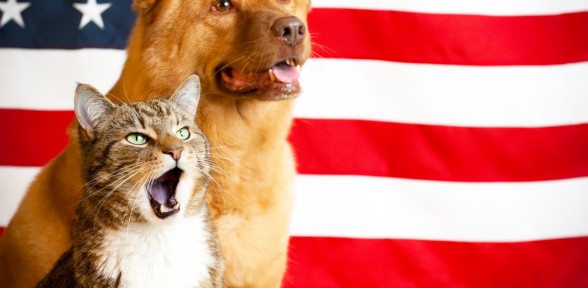 At In Home Pet Sitters we know that the Fourth of July can be a scary time for your pets because of fireworks. We thought we'd share a few helpful tips that may ease the strain of the day on your furry family members.
Make sure that all of your pets are wearing a collar with your contact information. Often fireworks can lead pets to run far away from home, and it's important to take precautions in order to ensure a safe return.
Walk and feed your pet early in the evening before the noises progress.
Keep your pets inside and your doors securely closed. Inform all of your household members and guests to not let your dog or cat outdoors.
If you know in advance that your pet has a hard time dealing with fireworks, ask your vet about a safe sedative to keep them calm throughout the night.
If your pet does become lost contact your local animal shelters and animal control. Social media and CraigsList can also be helpful tools for finding lost pets.
As your local pet sitters, we wish you and your pet a safe and happy Fourth of July! Contact In Home Pet Sitters to take care of your pets should your holiday plans call for a trip out of town.