Tips For Surviving The Dog Days Of Summer With Your Dog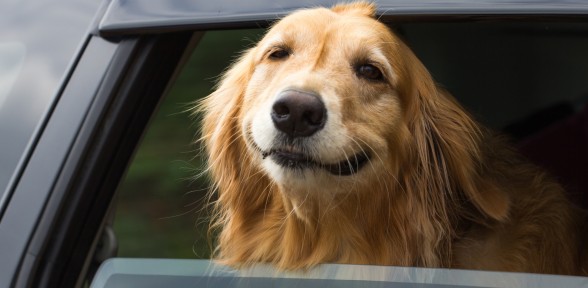 The dog days of summer are the days that we all long for. Once they set in, we begin to wonder why we wanted these long, dog days of summer. You can enjoy these fun days of summer when you embrace the season and focus on loving your dog.
ENJOY WATER
Water is something that most dogs and dog owners thrive in. A simple walk after a rain storm can be uplifting, as the air is often cooler and there are puddles to run through. It's OK to run through a puddle or two. Dogs and humans all love splashing in a puddle or two.
NEVER LEAVE YOUR DOG IN A HOT CAR
You may enjoy taking Fido with you, in all your travels. Be smart and think about how you will deal with Fido when he can't go where you need to go. It's never OK to leave your dog in a hot car. Sure, you can say, "I'll crack a window." That is simply not enough. Cars can reach 200 degrees on the inside, depending on the amount of sun and heat of the day. Be smart and plan ahead.
WALK IN GRASSY AREAS
When the temperature is sky high, your dog's paws will hurt from the hot pavement. Would you want to walk on a hot sidewalk with your bare feet? Keep in mind that your dog does not have shoes on their paws and they can easily burn their paws. Dogs sweat through their paws and by panting, so it's vitally important that you make note on when and where you walk them. When you walk in grassy areas, the ground is much cooler and can be a playground for both you and your dog.
You can survive the dog days of summer by not locking yourself in your home with your dog. Early morning and evening are usually ideal times to walk your dog, as the air temperature is often cooler.
Should you find yourself in need of in home dog care… we have a solution for you. Give us a call at 321-794-4477 and we can help!