You Are Now A First Time Cat Owner, Now What?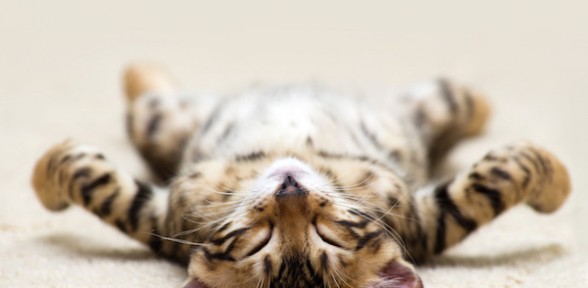 You are now a first time cat owner and are now asking, "Now What?" Getting your first cat is a time of excitement, and also worry for many first time cat owners. Many people often wonder "what level of commitment is this cat going to require?" Caring for your first cat with no prior experience can be a confusing thing to handle. You may have friends with a horror story or two, make your stories fun and filled with memories you will want to share with others. If you are a first time cat owner looking to breeze through this experience and keep a healthy cat, follow these tips!
Watching your cats body language is a great factor in determining your cats mood. If your cats ears are perked up it generally means that your cat is in a good mood.  If you find your ears pushed back it may be scared. Large pupils may also indicate a frightened cat or kitten. If you have crossed paths with a scared path, you know what those enlarged pupils look like.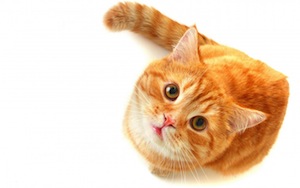 For those of you worried about the litter box, don't be worried.  It is a cats natural instinct to relieve themselves in a litter like substance. If your cat, or kitten goes outside the litter box, don't be concerned unless it starts to become a problem.  The occasional accident may just be a part of their adjustment. When first bringing your new kitten or cat home, give them space. Cats require time to adjust to their new homes, and may shy away from owners when first introduced. Make sure you discourage biting with your kitten, as it may become a more serious cause for concern down the road.
Your cats diet plays a serious role in his or her overall health.  Cats have a tendency to put on weight if they overeat.  If you notice your cat has gained weight, only feed them at scheduled times throughout the day to avoid the chance of your cat becoming diabetic. We hope that these tips have helped answer many common questions you may have about acquiring your first cat, and we wish you and your cat many years of happiness.
Looking for in home pet care for your cat? Give us a call at 321-794-4477.