Celebrate National Cat Health Month
National Cat Health Month is an important month for cat owners. February is the actual month, but we believe it should be every month. So, what should a cat owner do to celebrate National Cat Health Month? Here are some suggestions to help your cat live a healthier life.
DENTAL CHECK-UPS
When is the last time you made an appointment with your cat's veterinarian for a dental check-up? If you are like most cat owners, you will have failed to do this.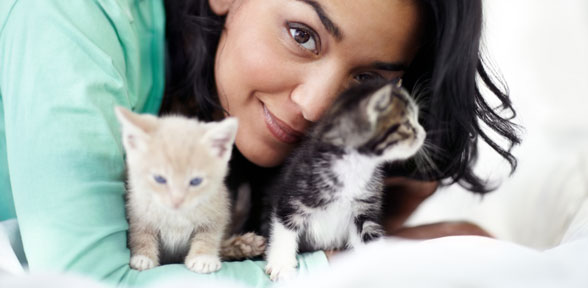 Make the appointment now and follow through with the recommended care. Your feline friend will thank you, as their oral health will be the best it can be.
VACCINATIONS
While you are making an appointment to have your cat's teeth looked at, why not make it a date for up to date vaccinations, as well? Check with your cat's veterinarian to see what vaccines are recommended for your cat. It's easy to do, but something cat owners often forget to take care of.
DIET
Pay attention to the weight of your cat. Is your cat packing on the pounds? Talk to your cat's veterinarian and get your cat on the road to a healthier lifestyle.
Did you know that the average dog sees a veterinarian 1 1/2 times a year and a cat, on average, sees one less than once a year? Make sure your cat is healthy so you have hope that your cat will live many years.
Another interesting fact is that there are more cat owners than dog owners. Americans do have a love affair with cats, in fact to the tune of 80+ million. When you make the time to offer a little extra tlc, your cat will thank you.
We love the opportunity that we have, when it comes to getting to know you and your cat. Some cats are cuddlers and others are a little frisky. If you need someone to feed, water and even walk your cat while you are away, we are your go to people. Give us a call at 321- 794-4477.